Android, Iphone and Windows 7 Sets Slashed!
Posted on: 05th of July 2012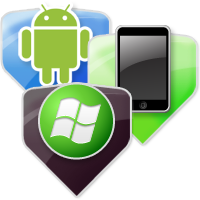 FOR TODAY ONLY our Guerilla Sale sees all our Apple sets cut to $2, Android sets slashed to $5 and WP7 big set discounted to $10! That's over 350 icons in total! This is a bargain for all mobile app developers, so get this while it lasts!